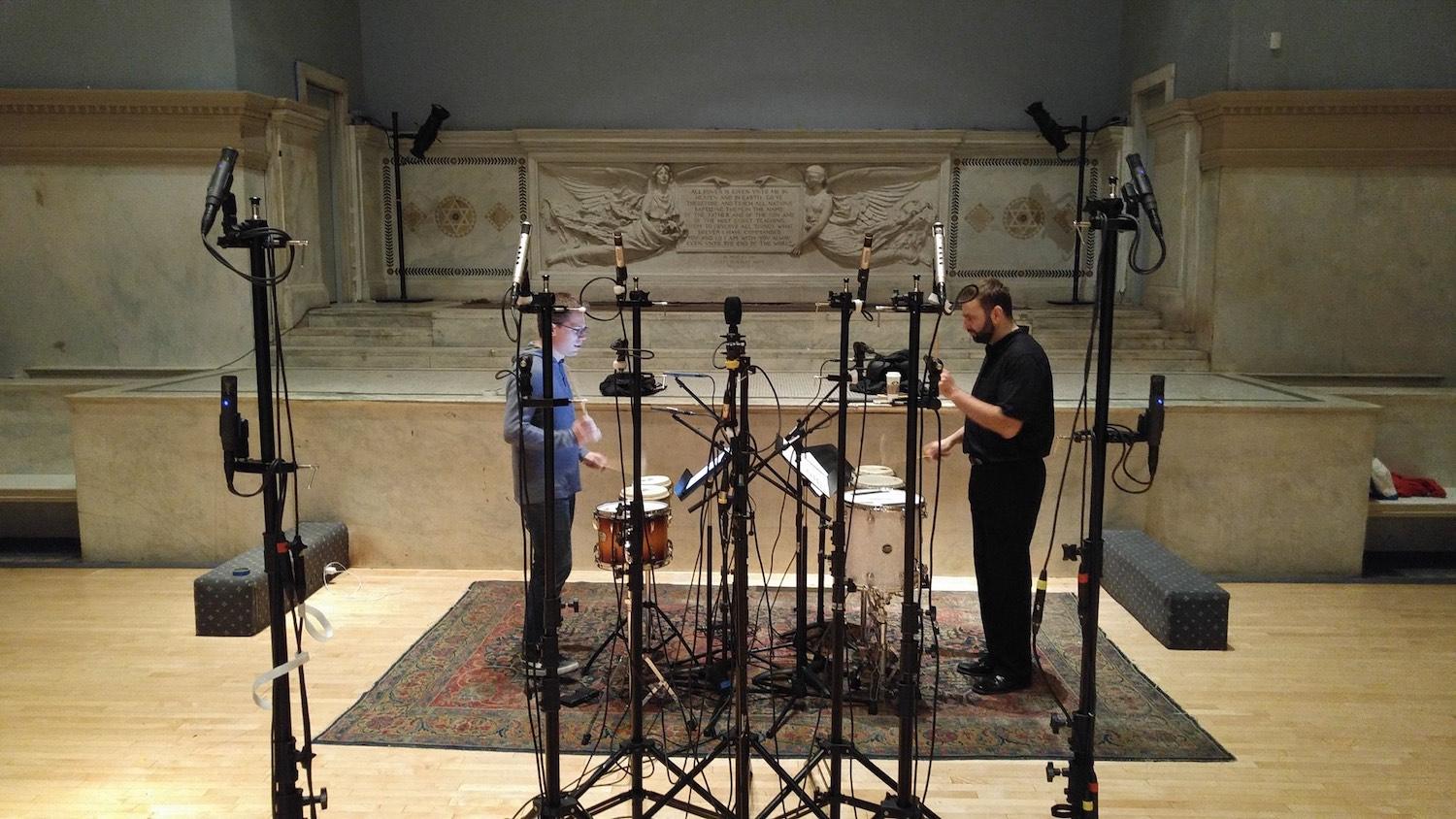 Swineshead Productions offers audiophile recordings using modern custom-made microphones and microphone preamplifiers. For conversion to digital audio, we use products by NTP/Digital Audio Denmark and Merging Technologies. Our recording techniques provide a sophisticated solution in 3D audio and surround as well as stereo. Two separate recording rigs of equal quality are available for overlapping recording dates; David will supervise both recordings and arrange for assistant(s) to cover them.
All recordings are made with each microphone on a separate track, for later mixing and processing. While a stereo pair is sufficient for archival work, use of additional microphones is recommended to add spaciousness and to emphasize solo instruments and/or voices.
Rates are determined by scope of services: setup time (same day? the day before?), number of sessions (or performances), whether assistants are needed - and for how long. For services beyond the San Francisco Bay Area, the following additional costs need to be factored in: mileage, parking, airfare, car rental, equipment shipping costs, accommodation, per diem and (again) whether assistants are needed. Please contact us; after discussion we're happy to provide a quote.
Archival recording for audio or video is done at single sample rate (44.1kHz for audio; 48kHz for video).
Studio productions for commercial release are recorded in high-resolution audio (double- quad- or octa-sample rates). A balance session before the recording sessions begin is gratis. We will also provide quotes for studio rental, keyboard moving/rental and tuning/technical work.
Live concert recordings (for later streaming or commercial release) range from two-microphone recording to 32 track recordings (with setup the day before a full rehearsal/balance). Recording in high-resolution audio is recommended. If the same program is performed in the same venue more than once, mic positions and other settings are documented, so seamless editing between performances is possible (even if gear has to be taken down between services).